Adults

Guided tour

Group lunch


min 20 participants

7,50€

1 free entrance for 20 paying visitors.
Set fee 40€


max 15 people


meal served in the tea-room or on the panoramic terrace (contact us)


entrance fee 11.90 €
19,90€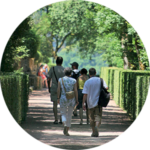 Throughout the walk, signs highlight the panoramic views of the Dordogne valley, the geography, the history and the life of Marqueyssac's many inhabitants. The beautifully illustrated messages provide clear information about the animal and plant species you may encounter.

Reservation required, allow for at least 2 hours at the site.
The guided tour takes place around the château and provides the basis for a better understanding of the history of the estate, upkeeping boxwood and the restoration work that began in 1996.
a day in the heart of périgord
A castle, a garden and a gourmet break. Castelnaud Castle, Marqueyssac Gardens and Hostellerie Maleville have joined forces to offer you the best of the Périgord Noir ! An exceptional program combining quality visits and delicious, local food.
Price : 38.50 € per person.
Information and reservation via Marqueyssac by phone : 05 53 31 36 36 or by e-mail : jardins@marqueyssac.com
mini-group meal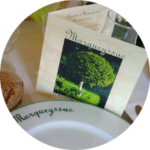 (Reservation required. Groups of 10 to 15 people only)
Lunch in the château's tea-room or on the panoramic terrace. On the menu : Fayrac salad (lettuce, tomato, slices of smoked duck, walnuts, sweetcorn, smoked goose paté) and a Perigord walnut tart. A glass of Bergerac wine and a coffee are included.
Price : 19.90 € per person.