AT THE BOX OF MARQUEYSSAC GARDENS, THE BELVEDERE OFFERS ONE OF THE MOST BEAUTIFUL VIEWPOINTS IN THE PÉRIGORD
Rated 3 stars 
in the Michelin Guide Vert, and located at the opposite end of the park, 130 metres above  ground, the Belvedere has been built on a platform, hovering between the sky and earth. Three routes will allow you to reach this spectacular panoramic view of the « Valley of Castles » and the winding river.
The cliff Walk
This walk begins at the Bastion, bordering the Esplanade along its way. It leads towards the waterfalls, whilst offering a superb view of the landscape above the limestone cliffs. The path culminates at the Belvedere. For those interested in geology, the decor then takes on a fascinating Mediterranean feel, while offering a magnificent view of the Dordogne valley.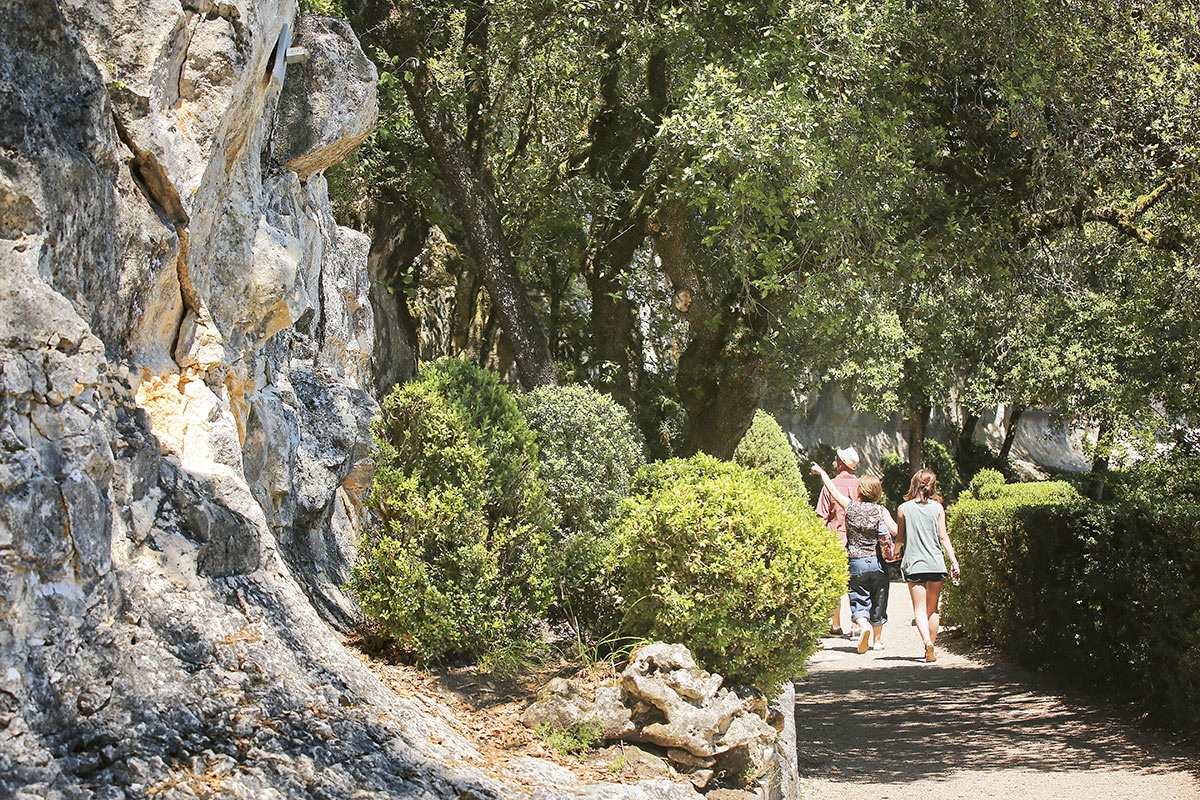 The High Walk
This is the steepest path. It winds its way above the « Boxwood Chaos », leading you to the Belvedere all the while going throught the highest places in the park : the « Calvaire » and the Bell Hut. Almost touching the sky, this walk reveals historical heritage, many Holm Oak trees (the emblem of Périgord) and surrounding landscapes.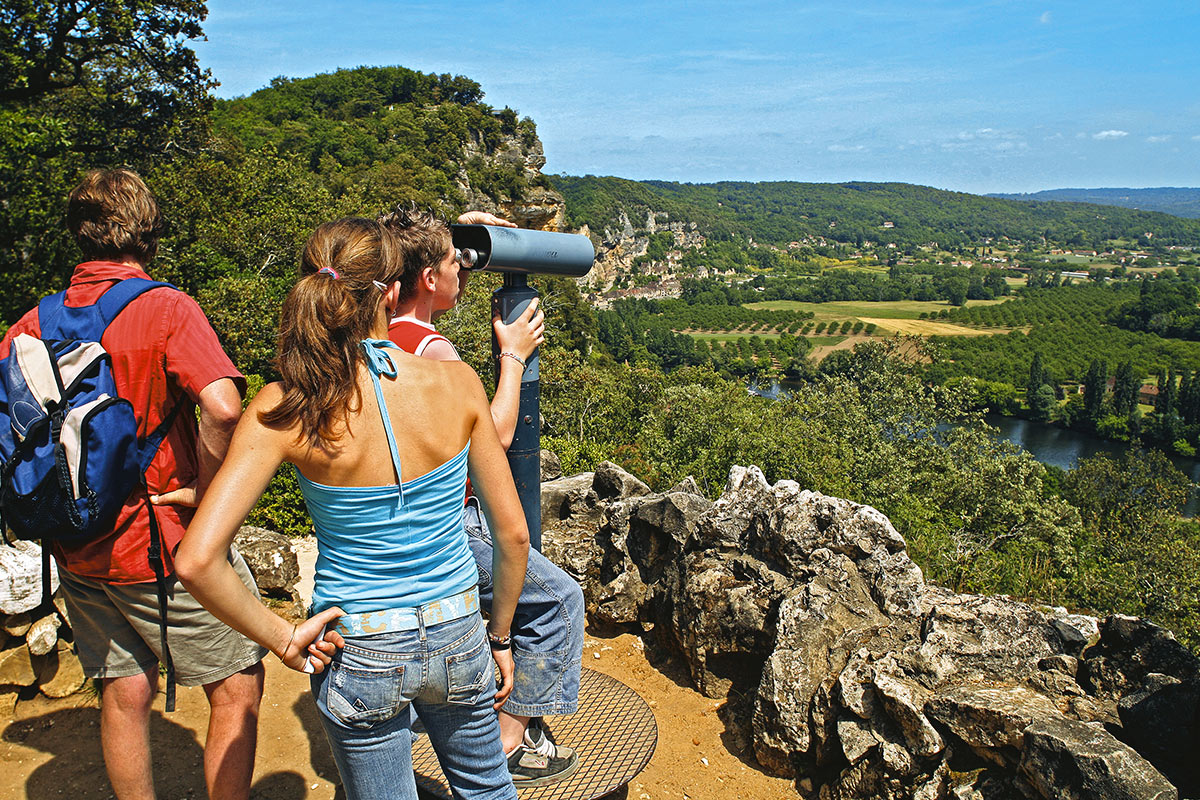 The great Walk
From the castle, on the northern slope of the domain, the Great Walk, a flat and shaded path, surrounded with various boxwood, oak trees and hornbeam trees, leads to the « Poet's Refuge » before returning to the Belvedere. Each walkway leads to this path, which has a few surprises in store for you !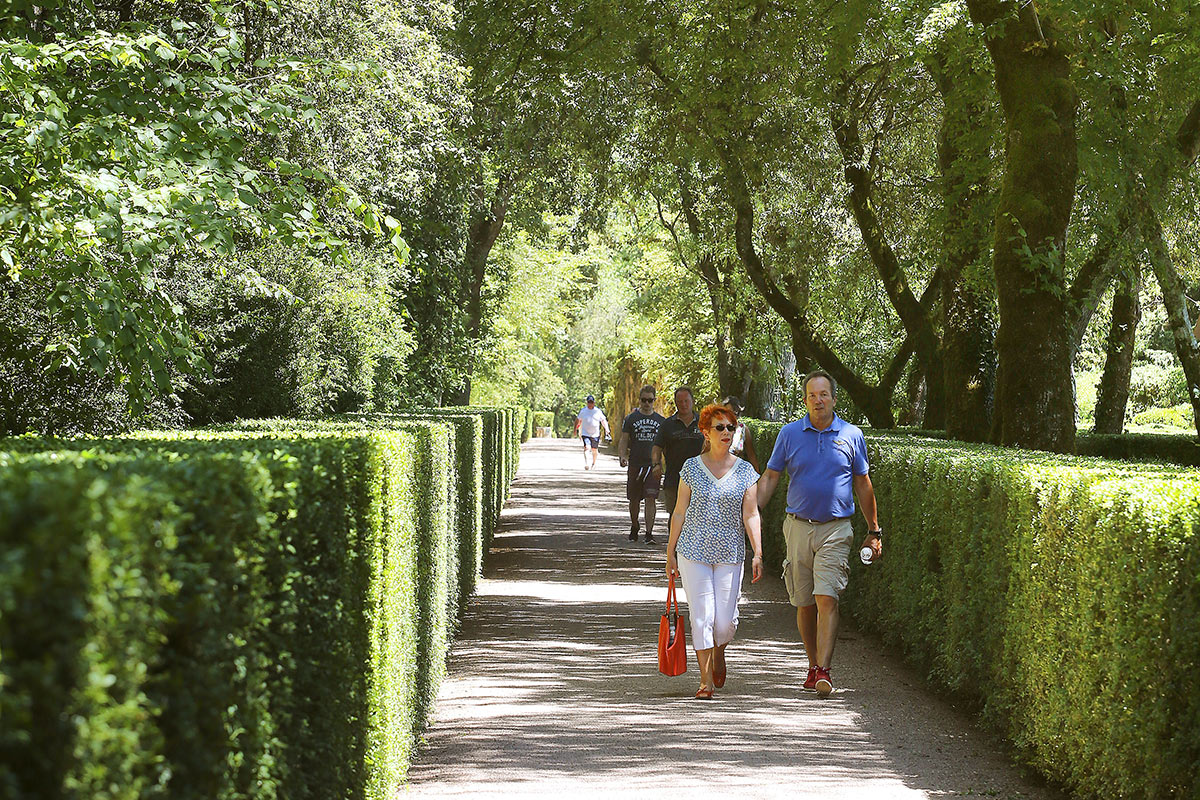 Signs & panels
All along your circuit, beautifully illustrated signs give many details in order to take full advantage of the park.
Many notices highlight the scenery. They underline the beauty of the Dordogne valley, its history and geography
and the life of its inhabitants. At the same time, the information is developed around the discovery of nature.
From a study of the fauna and flora of the estate, a nature circuit has been designed in a spirit of pleasure and educational methods.