For young adventurers, Marqueyssac is a huge playground, offering an opportunity to learn and have fun.
  

Events without extra charge   
A fun, interactive map

App
DOWNLOAD THE "MARQUEYSSAC" APP FOR FREE ! !
To help navigate within the 22 hectares of greenery and the 6 kilometres of paths and walkways, visitors can now benefit from a geolocation tool: an interactive map that shows your location in real time, helps you find where the entertainment and workshops are, and all this without missing out on must-see spots! Thanks to the mini-games, informative pages, augmented reality and image recognition, this map, full of surprises, helps you go even further in discovering Marqueyssac Gardens.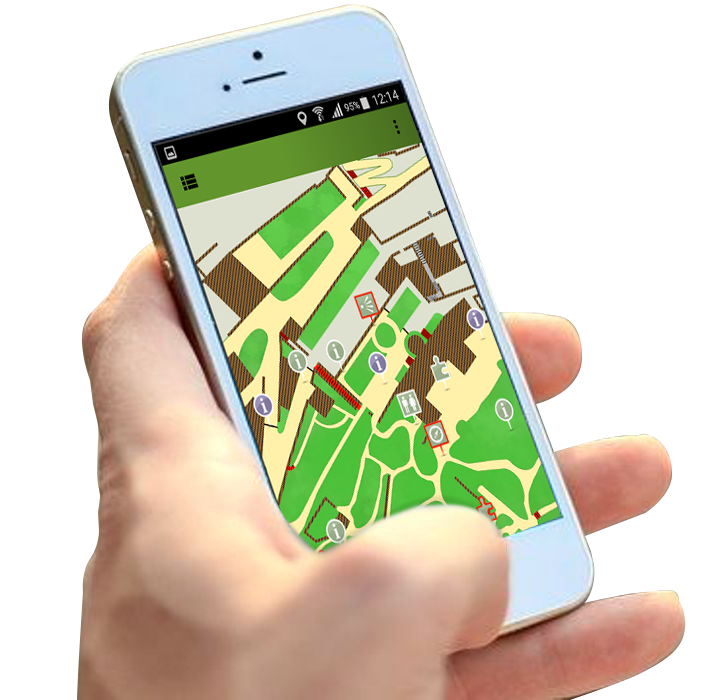 A course between the trees
CIn reaching the upper part of the gardens, a stone's throw away from the Belvedere, you will notice a fun path that winds high above the ground between the trees. Opened in 2017, the journey takes place in an open net near the squirrels.
Game areas
Two game areas with swings and huts are fitted out on the park. The first one is at the base of the Belvedere and the second one, near the Heath Hut a few meters farther along. A large boxwood labyrinth offers its sinuous maze to children who love to have the illusion of being lost.
A children's circuit has been designed especially for them. It lets them discover, at eye level, the elements of the fauna and flora which are of particular interest to them : snail, ladybird…
The wood turner shop
Open from April to All Saints' Day  
Boxwood is appreciated for woodturning because of the box qualities. Having a lemon-yellow colour and a fine grain, boxwood gives an excellent finish. In high season, a wood turner works with the boxwood that was cut down in the park during the restoration work. His creations are on display in the giftshop.
Art & crafts workshop "Curious of nature"
 Easter and All Saints holidays, holidays weekends in May and June, every day in July and August (from 3 July).  
he gardens of Marqueyssac offer children, both old and young, the opportunity of creating from natural objects, all kinds of play things such as masks, mobiles, frames, dolls, origami, painted pebbles, tracks… During this workshop, children use cardboard, paper and paint and can bring home their new creations.
La "Via Ferrata des rapaces"
Discover the Dordogne Valley differently !
Discover the Dordogne Valley differently ! The « Via Ferrata » has been adjusted to the cliff side approximately 100 meters above the Dordogne. It offers an acrobatic cliff course of 200 meters long, that you will discover by yourself. Reserved for children from eight years old and more than 1,30 meters tall. Sportive dress advisable.
Event without extra charge. Possible departure from 2 people.
Minors accompanied with 2 adults with the possibility to join a group.
Beginner's rock climbing
 Reserved for children 6 years of age and older.
Every morning in July and August except Saturday. 
The cliffs of Marqueyssac situated above the Dordogne Valley have been specially fitted out for introductory rock climbing. The practice of this activity strictly follows all current legislation and state-qualified instructors are present to ensure complete safety supervision.
Necessary specific shoes for climbing.